Tools
Here you will find tools that have been created or adapted by the project partners for parents and professionals to help support them in providing sexual education for people with disabilities. go to full manual
The Hermeneutic Circle (HC) Tool
The HC tool is important for helping us to understand an individual's background and the origins of their attitudes and behaviour. By understanding an individual's background it helps us identify what support needs a clients may benefit from.
The tools is aimed at professionals and can be of help in team discussions.
The tool helps to describe the personality of the client and gives criteria and a starting point to work with the client.
Dice Game
The dice game has been created for use with clients. In a fun way you can ask important questions and find solutions for problems.
​This game has 5 parts: knowledge, skills, norms and values, materials and question-marks. For the game you use a specially made dice, cards and box with actual materials.
​This game can be played in pairs, groups or with individuals. Each time a specialist, teacher or carer is required to participate as the game coordinator. Each player rolls the dice and then takes a card from the deck corresponding to the picture shown on the dice.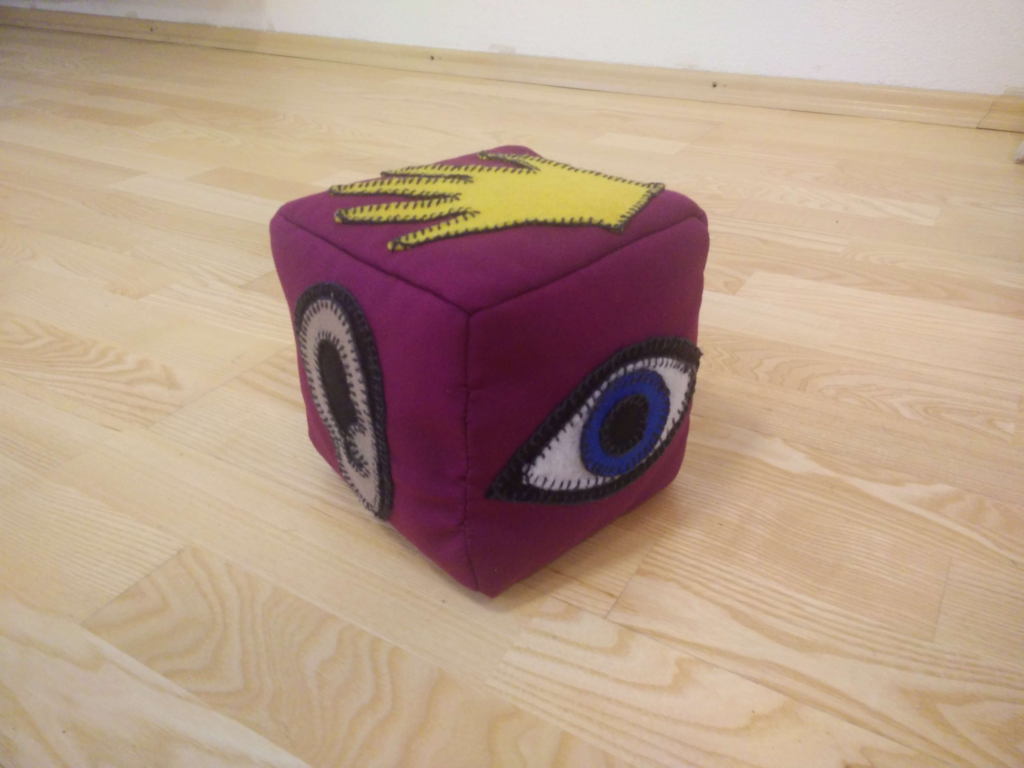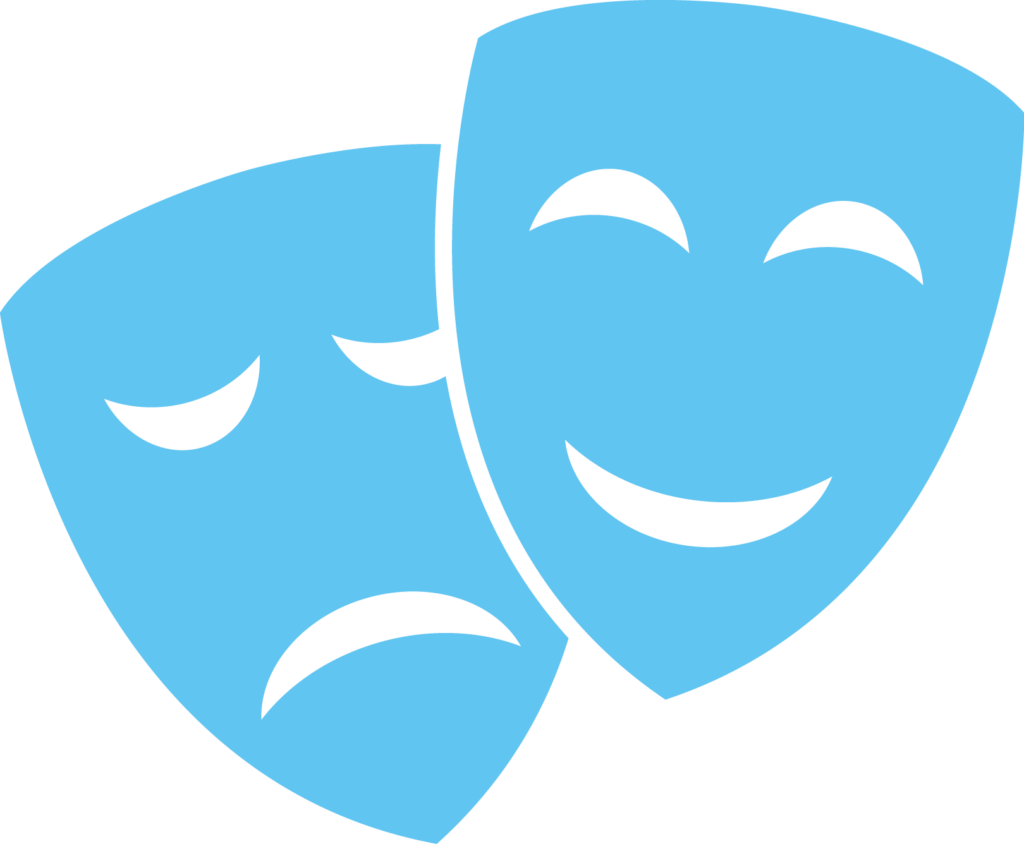 Drama Play
In this part we are presenting Drama play as a tool, which will be used in sexual education for people with learning difficulties. This tool can help you to talk about the problems and questions you will receive working with your clients by performing them in easy and simple way. Drama play will help you to involve all clients independently from their disabilities. Everyone have opportunity to be an actor and to experience the problem and solutions. Also they will have opportunity to suggest their own solutions for the problems.
"What would you do?" – the interactive scenario tool
This e-learning tool allows users to simulate various scenarios related to sex and relationships. They can choose what they feel to be the best reaction to a situation by selecting from a number of suggested outcomes. The tool will then explain to users if the outcome they have chosen is a good way to react or not, and a short explanation will be given.
The tool is aimed at users with higher cognitive abilities and higher levels of autonomy. The scenarios refer to a more autonomous lifestyle and basic knowledge of sexual terms will be required to understand the situations. The ability to read is not necessarily a requirement as a voice-over option will be given.
The tool can be used both with a teacher/professional/parent or autonomously. As an e-learning tool, users can play this scenario game whenever they like, or they can sit down with someone else and discuss what they have seen and ask further questions.
What is Sex? – The Traffic Light Model
The traffic light model is an explanatory model to encourage, strengthen and support individual, physical perception.
The model helps the counsellor to discuss the direct question 'What is Sex?' and other questions based on this background. It must not be misused to explain 'good' or 'right' sex on a moral level. The main goal is to support and strengthen the individual perception of the client.
Collection of Methods
A collection of different methods on; how to start a workshop, how to introduce the topic of sexuality, hygiene and the body and methods to implement in daily life.
The instructions include an introduction, DOs and DON'Ts and follow up questions.
The collection includes various methods to be used in different contexts, in individual settings, for workshops with groups, daily interventions.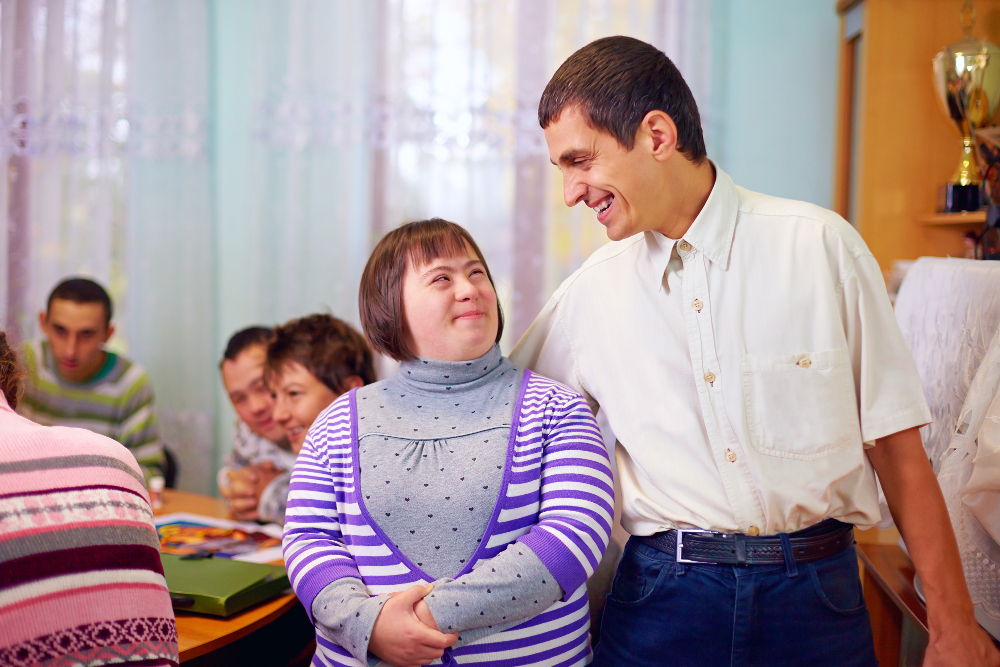 Picture Bank
The TRASE Picture Bank is a pictogram-selection on the subject sexuality, sexual health and sexual education. The pictograms are selected out of the Picto-Selector© tool by M.C. van der Kooij. This tool is supposed to be used as a visual support for sexual education and can be used by parents, trainers, caregivers and professionals for providing information about sexual topics for disabled people, e.g. with learning difficulties or autism. The TRASE Picture Bank provides specific examples of very clear and simple pictures regarding sexuality as an all-in-one-selection for a quick access for potential users.
Board Game
The themes of this board game are healthy relationships, STDs, puberty, general sexuality, human body, values and beliefs.
In this board game the players can play one on one or come together in a team setting of 2 to 4 players. The goal is for the participants to get their peers to answer questions in the different levels and categories. This game has different levels and topic-questions. The game requires a specialist as a coordinator. It's a great way to review and assess sex education, concepts and vocabulary.
The TRASE Board Game was developed to provide sexual knowledge to teenagers and adults with a mental disability. It allows parents, teachers and other trainers to talk about sexuality in an informal situation.
In order to play the game you will need a referee. This is an important role since it's the referee that asks the questions and gives any additional information about the topics. This person may also choose the cards-questions according to both level and themes (each card is identified with the level and theme).
This is an open game, so the rules can be adapted and more questions can be added.
Materials required to play the game: 1 dice; 16 numbered chips; 57 cards with 4 questions each; 1 board with instructions; 1 registration Chart (optional).​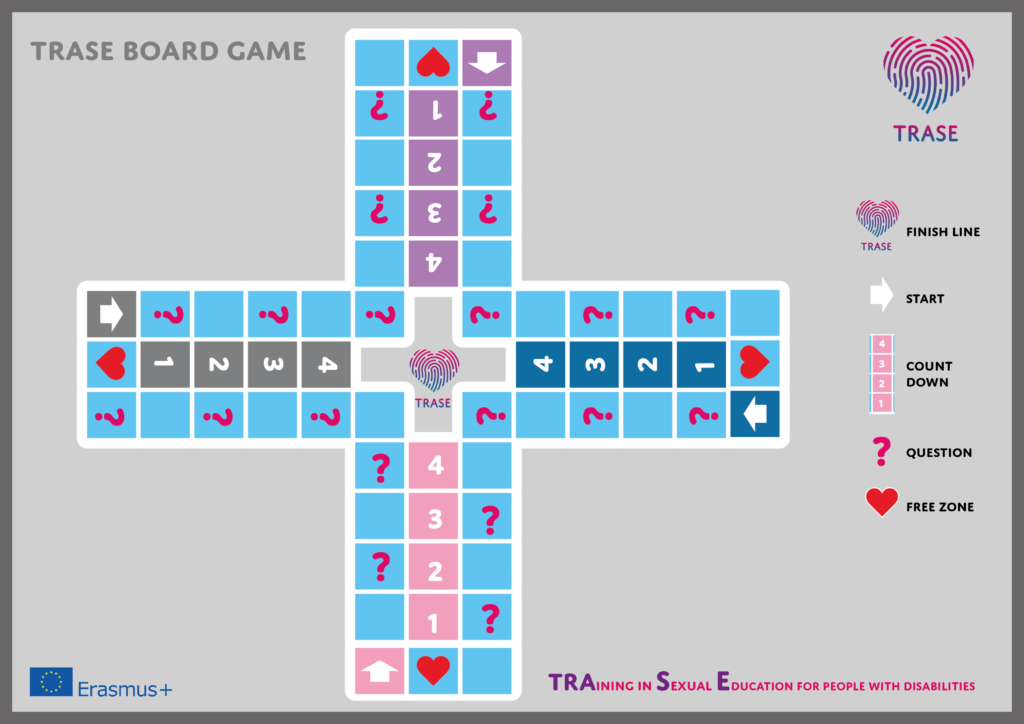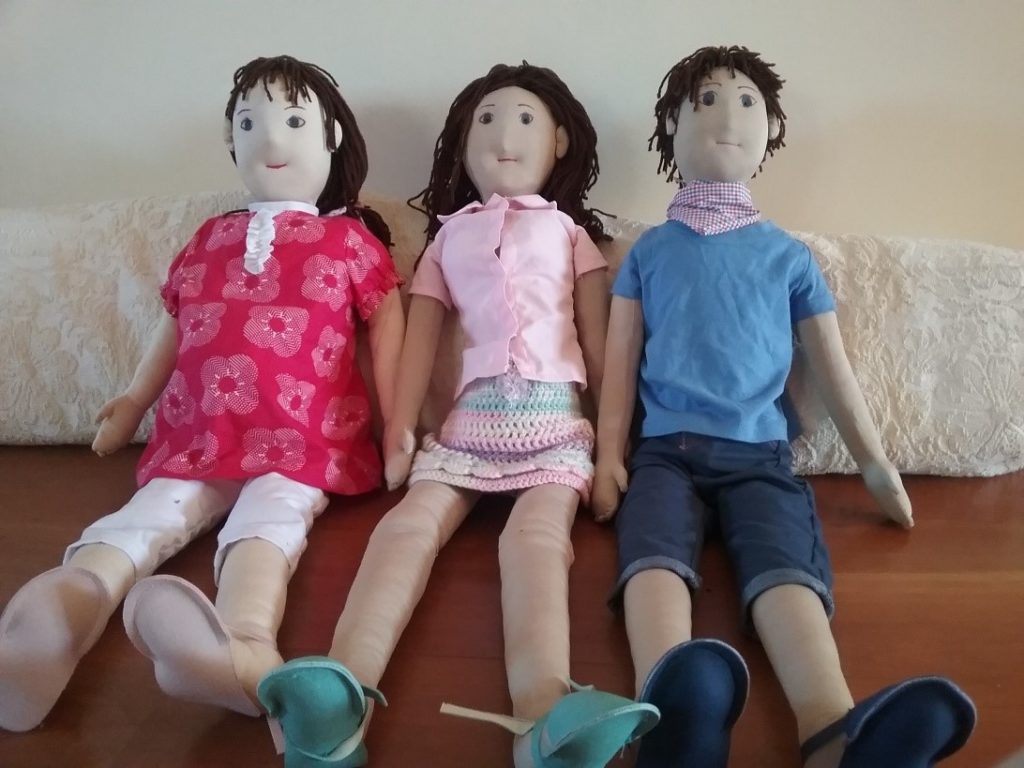 Anatomical Designed Dolls
The anatomically correct dolls serve as an invaluable tool for teachers, professionals and parents. In an appropriate and non-threatening manner, the function and purpose of the human body is represented and communicated.
The male and female dolls, with their correct proportions and professional design create a safe environment for the individual/client to ask questions and express their thoughts and feelings.
It aids in the teaching of physical and sexual development in a manner appropriate to their level of understanding. The dolls also allow specialist or parents to create different scenarios related to relationships and sex.
Picture Box for Sex Education
The organisation Senia and the Austrian Institute of Sex Education and Sex Therapies developed a picture box designed to include appealing illustrations regarding different topics of sex education. Body sensitisation, getting to know other people, different relationships, personal hygiene…these topics are covered by fun, but also discussion motivating illustrations.
The box includes 54 illustrations on cardboard, size DIN A4, by the caricaturist Arnulf Kossak as well as 2 flipbooks showing two variations each of a woman and a man masturbating. The box can be ordered with Senia directly, please find details in the accompanying booklet which is available for download for free.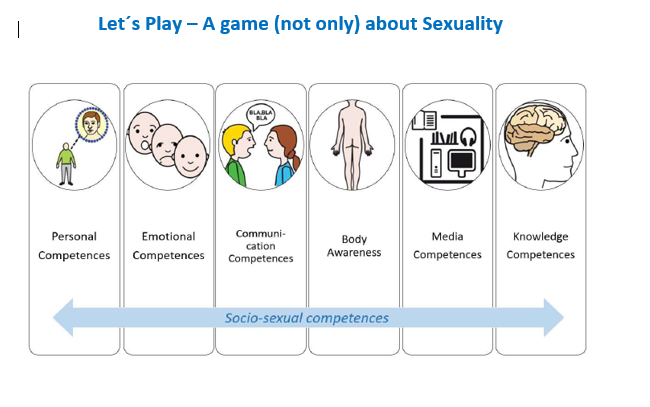 Let's Play
Let's Play is a game to improve socio-sexual competences and to acquire basic sexual knowledge. It can be played by 2-4 players and is to be prepared and conducted by a moderator. The game consists of different questions and tasks regarding sexual education, which are supposed to be discussed or solved by the group of players. There is no winning or losing; rather, the aim of the game is improvement of socio-sexual skills. The game is based on the approach of peer support and has been developed for people with learning disabilities and autism.
Word Bank
The TRASE Word Bank allows users to look up a selection of concepts and terms related to sex and relationships in contemporary European societies. The words are arranged systematically, covering topics ranging from sexualised body parts to the organisation of sexuality. The tool is aimed at carers, parents, teachers and individuals with learning disabilities or intellectual difficulties. It can be used as a supplement for sex education and as a resource for autonomous study.